That first job after college is of the utmost importance to college seniors and recent graduates. However, it is possible to take this task into your own hands. Success is just a few steps away, so don't get discouraged. Start with these tips to begin your job search.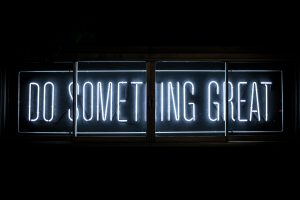 1. Career Center
As a student or recent graduate, you have access to the career office where an adviser can assist you in the process. With this also comes career counseling: developing resumes and cover letters, prepare for interviews, and create a job search plan. Even better, individual recruiters frequently visit campus job fairs to seek out new talent. Keep your resume up-to-date and on hand any time you're on campus.
2. Start Networking
Did you know, 85% of all jobs are obtained through networking? You've probably heard "it's who you know, not what you know." This is actually true! Oftentimes, reaching out to your current contacts is even better than asking someone to hire you directly. Consult with as many professionals as you can, speaking with alumni is a great start. Past employers and teachers are also great references and may know people in the field you seek. Look to sites like LinkedIn for online resources.
3. LinkedIn
LinkedIn is the simplest form of personal branding. Your page will be all about you and your talents. Show off what you have accomplished and express what you hope to do so others can find you for their company. Joining groups for your college on LinkedIn will help you reach out to alumni, as well. Start this profile while you are still in school so you can list your academic accomplishments and build from there.
4. Create a Professional Website
This is a great platform to represent your personality and showcase some of your work samples. You can also create a blog to demonstrate your knowledge in your chosen field. According to Forbes magazine, "hiring managers are more impressed by a job candidate's personal website than any other personal branding tool." Tools like Squarespace, Wix, or WordPress can help you develop your site or even create one for you.
5. Join a Professional Group
There are "official organizations" related to your field as a student or a young professional. Many of these associations put on conferences to help you get acquainted with professionals in that field. You can always volunteer at these events and potentially meet a mentor.
6. Set up a Job Shadow
Once you network with someone, set up a time to shadow them as a follow-up. This will give you a real chance to experience working in that field and see if you like the job. It will also provide you an opportunity to make contacts within that field. Who knows, you may have a job lined up in the near future!
7. Create an "Elevator Pitch"
This should be a quick rundown of your interests and strongest skills. Mention your field of study, what you have accomplished relative to that field, and your related interests/hobbies.
8. Research Companies You Might Like to Work For
Once you have identified companies that may interest you, visit their websites and look for college or recent graduate opportunities. This would be a good time to use your alumni contacts, see if any work within that organization and how you can go about getting on.
9. Target Resume and Cover Letters
When applying for a job, modify your resume and cover letter accordingly. Ensure that your cover letter speaks directly to the job and position you are applying for. If the letter is generic you won't be able to mention why you want and deserve the position. Further, the objective in your resume should identify that specific field as your interest.
Always ensure you're taking the initiative in your job search, no one is going to do the work for you. While an email is the best way to contact someone that is busy with their business, make sure to follow up by phone one or two days after initial contact. Put your best foot forward and always take advantage of the opportunities and contacts that come your way. You can find a career you love and thrive in, it's only a few steps away.
Got Insurance Questions?
Empower wants to help you get the best insurance for your needs and the most for your money. We want to help you stay on top of your health.
CALL US at (844) 410-1320
Get affordable health insurance quotes by clicking here.
See our other websites: