Every community deals with the disappointment of poor pet owners. The ones who abandon their vulnerable animals; animals that only want to give them their love and loyalty. There is a need all over the world for big-hearted people who are willing to help homeless pets. It's nothing to be ashamed of if you can't take a homeless animal into your home. Here are a few other ways you can make a great difference in their lives.
1. Donate to Your Local Shelter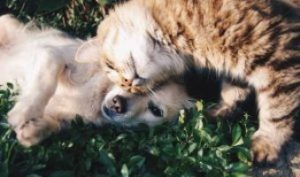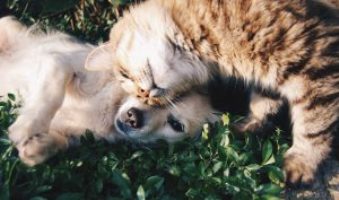 Through social media, many people choose to forgo gifts for birthdays and instead donate to their favorite cause. Having your company donate to the shelter would put their name out in the community and help the shelter. Garage sales and fundraisers are also great ways to raise money to donate. Money isn't the only way to give to the shelter. Purchasing toys, treats, and food to donate is a great help. Shelters and rescues are often in need of more supplies (cleaning products, blankets, and medicines, too!) It's understandable to worry about where your money may go when donating to a non-profit. Giving the animals the benefit of the doubt and donating supplies instead of cash is more than enough.
2. Donate Your Time
Most shelters rely on volunteers to keep their animals happy and healthy. Volunteer in your spare time, especially if you are looking to play with cats or dogs but can't house one of your own. Giving your time to cleaning, feeding the animals, exercising the dogs, every bit helps. Exercise also provides a way to socialize the dogs, which automatically makes them more adoptable. Some shelters even provide training for their dogs and need volunteers willing to help them with the classes.
3. Help Out at Adoption Events
Shelters always need help running booths, keeping rambunctious pups in line, and answering questions. Potential adopters usually visit these events, so it's important to show off a dog or cat's personality. The coordinators may need volunteers to help with other animals or stations while they entertain adopters' questions and concerns.
4. Support on Social Media and Encourage Adopters
Keep up with important dates and events for the shelter, and spread the word. Continue to share their posts on social media accounts to bring more awareness. Encourage people you know to adopt their next four-legged family member from a shelter. Every bit of recognition they receive on social media ensures that the post is getting further and further outside their area. These boosts will help reach someone who may not be familiar with that location but in search of a particular animal.
5. Spay or Neuter Your Pet
Don't create more homeless animals! If you are not a certified breeder, you should have your pet spayed or neutered to ensure you don't get more than you can handle. This procedure is not harmful to your pet, and can even lower their risk for certain types of cancer. If you adopt from a shelter, your new pet will most likely already have been spayed or neutered, for their well-being.
6. Foster a Pet
If you can temporarily open your home to a shelter dog, the fostering process is great! You will have a loving companion and give a homeless dog a better chance of being adopted. The socialization and calm environment help them to become more appealing to potential adopters.
Animal cruelty has become a major problem in society. Any way you can help an abandoned animal would make a huge difference in their life. It's acceptable to not like dogs or cats, but animals are vulnerable creatures and don't deserve cruel treatment. If you are a dog or cat enthusiast, lend a hand in any way you can.
Got Insurance Questions?
Empower Brokerage wants to help you understand what coverage you need and how to save money at the same time. We want to help you stay on top of your health.
CALL US at (844) 410-1320
Get affordable health insurance quotes by clicking here.
See our other websites: