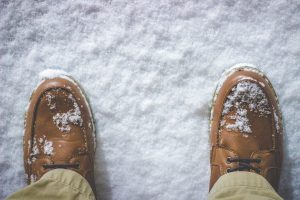 The cold weather can be tough and could make you want to stay inside to avoid the winter winds. If you have an active lifestyle, chances are you want to do something to at least get your heart beating. Depending on where you live and the environment, you could have multiple activities without even knowing it. So today, I'm going to give you a list of outdoor activities to get you moving despite the cold weather. Warning: you might need a coat.
Snow Activities during Winter
If you live in a place that's more susceptible to receiving snow during the winter, this list is for you. There are plenty of fun activities in the snow to get you moving during the winter season. Taking turns with friends dragging a sled up a hill is great exercise, and riding it back down is exhilarating. Another fun one that most people do when it snows is a snowball fight. Mixed with the running and the throwing of snowballs at friends, the constant moving is a great cardiovascular workout. Don't forget about snowmen! Building a snowman can help tone you up by lifting heavy snow to stack it around and also helps you build up a resistance to the cold. One last activity that might not sound fun, but will get you moving is shoveling snow. When lifting the snow, you are working your muscles, and as you twist to toss the snow, it becomes a great core workout.
No Snow Activities during Winter
If snow isn't readily available to you, there is still plenty of fun winter activities to do. One of them is ice skating. All you need is a little bit of frozen water, and instantly you have a great workout not only for your leg muscles but for your core as well. Stargazing is a great time and more visible stars are view-able during the winter. Why not hike out in the forest, pitch a tent, start a fire, and spend a weekend stargazing. If any ponds near you are frozen over, it would be a fun idea to go ice fishing. Not only is this an enjoyable time, but you also have a chance to snag a big one who might be swimming by!
---
Your health is important and no matter the season. It's important to take the healthy options available to stay in good shape. Insurance is one way you'll be able to stay on top of things. Since insurance is often times overwhelmingly confusing, we want to shed light on this industry by answering YOUR questions.  So if you have any questions or concerns, comment below and your question may be the topic of our next video!