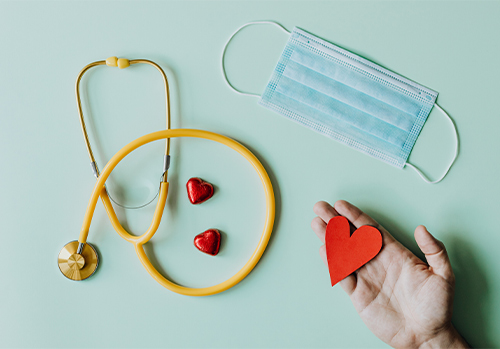 Cancer screenings are the last thing on our minds with the holiday season in full swing. Sleighs bells ringing, people singing, and all things being merry and bright, the last thing we want to consider is that awful C-word. But did you know that if more people received preventive screenings, then approximately 30-50% of cancer diagnosed today could have been prevented? Routine medical appointments are usually on the back end of our task list, but they should be a priority. These screenings are just as important as the annual flu shot, holiday festivities, and white-elephant shopping are critical to us.
A study from the American Cancer Society concerning changes in cancer screenings during the height of the Covid-19 Pandemic showed that many people put off and delayed screenings to reduce their exposure to the virus. Delayed detection can potentially mean delaying treatment and often decreasing cure rates. As such, medical professionals believe cancer-related deaths will increase due to these deficits in screenings over the next 10 years.
Our choices in diet, exercise, and mindfulness habits can play a huge role in our overall health. We should always heed the recommendations of our health professionals when it comes to cancer screening tests in order to detect the disease early and promptly. Regular screenings give you the best chance to find cancer early and before it has spread. These are medical tests done when you are healthy and show no signs of illness. Early detection of abnormal cells or tissues may be easier to cure and treat. It is vital to remember that when your doctor suggests a screening test, this does not necessarily mean the doctor believes you are ill. Screening tests help improve outcomes for patients.
It is essential to keep in mind our loved ones this holiday season. The most significant things in life are the things we sometimes take for granted. While it may not be the most important thing on your list, consider talking with your doctor if you have let some time pass and not done any recommended screenings. It may bring you many more holidays to come. If you are unsure about your current coverage, read about the signs you should switch. 
Have Health Insurance Questions?
We hope that this information on cancer screenings is helpful for you.
Insurance is oftentimes overwhelming and we want to shed light on the industry by answering your questions. Comment below and your question may be the topic of our next post!
If you liked this article, share it with your friends!
Empower Brokerage wants to help you find the insurance coverage you need and help you save money getting it.  Stay on top of your health and give us a call at (844) 410-1320.
Get affordable health insurance quotes by clicking here.
See our other websites: