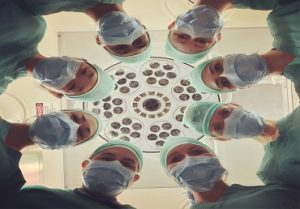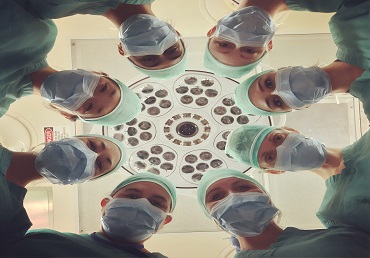 Let's face it, health insurance has become a need in our ever-growing health care system. On average, surgery can cost you thousands of dollars and without coverage, the out of pocket cost can kill your bank account. Still not convinced of having health insurance? (I'm talking to you millennials) Here are the most expensive health procedures in the U.S.
Most Expensive Health Procedures Without Insurance
#9 To start off, our most expensive health procedure in the U.S. is a Tricuspid Valve repair. The Tricuspid valve is one of two main valves on the right side of your heart that allows blood to flow from the right atrium to the right ventricle in your heart. Repairing one of these valves will cost an average of $82,431.
#8 Coming in next is the Transcatheter Aortic Valve Replacement, or TAVR procedure. The TAVR surgery replaces a narrow aortic valve that fails to open properly. The surgery can cost on average $85,279.
#7 An aortic graft procedure costs around $92,939. This procedure removes a portion of the diseased aorta called aortic resection, which is then replaced by a polyester graft.
#6 Following the aortic graft on the most expensive surgeries is a liver transplant, costing more than $101,240. A transplant replaces a diseased liver with a healthy liver from another person.
#5 The tracheostomy procedure creates an opening from the neck to allow a breathing tube to be put into your windpipe. This procedure can average around $102,399 before insurance.
The Numbers Continue to Rise
#4 The decompressive craniotomy procedures use a novel technique to relieve pressure inside the skull while maintaining a bone flap, while not totally exposing the brain. This procedure can cost anywhere starting at $112,984.
#3 Partial removal of the esophagus can cost $113,756. This surgery is done in the case of large tumors.
#2 Aortic valve replacement averages about $135,984. This high costing surgery completely replaced the non-working valve with a new one.
#1 Coming in to close our list is Exploratory chest surgery which can cost $137,533. This surgery is done to make removal of certain parts inside your chest such as the lung. It is an incision that will usually be done between your ribs.
As you can see prices for these surgeries can get high pretty fast! Want to see the full list? Check out CBS news full article here.
Insurance Questions?
Empower wants to help you get the best insurance for your needs and the most for your money. We want to help you stay on top of your health.
CALL US at (844) 410-1320
Get affordable health insurance quotes by clicking here.
See our other websites:
EmpowerLifeInsurance.com
EmpowerMedicareSupplement.com
EmpowerMedicareAdvantage.com