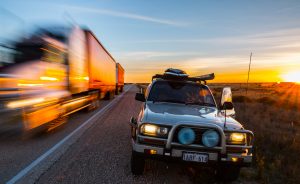 With the sun coming back out for the spring season, friends and families are looking for fun! There are plenty of things to do around you to get you active and moving in your area. Want some cool date nights, but don't know what to do? Today, I will be giving you a list of great places to visit with the sun out, for a great time out with friends, or even that significant someone.
Picnics
With it getting warmer there is no stopping a simplistic picnic in one of your favorite areas of town, unless of course it's raining. With a simple packed lunch/dinner, you can go to the best spots of town and eat your meal. In the Dallas area, some of the best places to eat a picnic at are Klyde Warren Park, the Dallas Arboretum, and Botanical Garden, or even White Rock Lake Park. Be sure to pack a meal full of healthy snacks/treats. For a great idea of what to pack in the picnic visit https://www.saveur.com/ultimate-picnic-recipes#page-20.
Drive-ins and Concerts
Movies can be a little boring, so why not spice it up a bit and visit a drive-in. You can always visit the coyote drive-in, located in Fort Worth, Texas. Want to do something that gets you and your friends/date active. Do a google search for concerts coming near you for a fun, music-filled date around you.
River Walk or Boat Ride
Want to do something a little romantic at night besides dinner? Do you live near a river walk? Why not try a date down the river walk on a gondola. You can also take a trip on a boat if you have any lakes around you. The view of a sunset on a boat, with your company, is a great way to end a day of fun before that same old dinner.
Want to get active more? Why not try the trails around the area to hike and walk? A trail walk is a great way to get active with whoever is in your party for the day.
Scavenger Hunt and Night Time Fun
Have you ever done a scavenger hunt in the city? Why not create a list to take into the city and explore. No matter where you are, there is tons of stuff you probably haven't seen yet. The hunt will get you to cover a large portion of your area! To end your night, why not go outside and stargaze. In a place away from the city lights, you can always see the stars at night. You can then make you're gazing an overnight stay and camp afterward.
Get out while the suns out! I hope this list of events can help you start your springtime fun!
---
Since insurance is often times overwhelmingly confusing, we want to shed light on this industry by answering YOUR questions.  If you have any questions or concerns, comment below and your question may be the topic of our next video!
Get affordable health insurance quotes by clicking here.
For immediate assistance, call us toll-free at (844) 410-1320!