In November, Nike created a shoe specifically designed for medical professionals who are on their feet for upwards of 12 hours each day. Called "Nike Air Zoom Pulse," the shoes were developed and tested at OHSU Doernbecher Children's Hospital in Portland, OR. With staff input, Nike was able to bring comfort to the hospital environment amid various workplace challenges. And now the company is donating their one-of-a-kind shoes to hospitals as personnel work harder than ever to battle COVID-19.
Nike Supports Hospital Personnel
Developers created these shoes with the help of medical personnel who faced multiple struggles being on their feet all day in a hospital environment. They started by coating the exterior with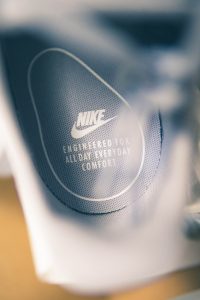 a material that is easy to wipe down and clean. The shoes are also laceless so they are easy to slip in and out of but won't slip off as one moves around. The mid-sole and heels underwent some improvement to provide ultimate comfort and support while being secure in such a high-intensity environment. Nike determined that nurses walk about five miles per 12-hour shift and rely heavily on comfortable shoes more than anything else to get them through their workday. The company claims the answer to comfort and versatility in hospital settings is "the Pulse's full-rubber outsole, flexible drop-in midsole with Zoom Air heel unit and a heel fit so secure, it feels like a soft, snug hug." The shoes are easy to slip on and off due to its elasticated exterior and the soles offer extra traction. Six versions of the shoe are available on Nike's website. A portion of the shoe sales will be donated to Doernbecher Children's Hospital.
Nike's Hospital Sneakers Donation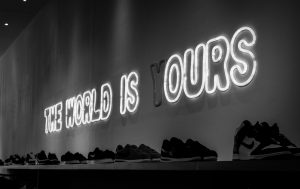 Nike supports hospital personnel globally, having already donated 30,000 pairs of the hospital sneakers to hospitals across the U.S. and thousands to hospitals in Europe. They are also sending additional apparel items such as compression socks as a token of gratitude to hospital workers keeping patients safe during the pandemic. When Nike first released the shoes in November, they called medical personnel "healthcare athlete[s]" and "everyday hero[es]." Good360, Nike's non-profit partner, has been tasked with distributing the shoes to employees in U.S. veterans hospitals, as well as the harder-hit areas like New York City and Los Angeles. The company announced that "the Nike Foundation and Nike have committed more than $25 million" to support COVID-19 relief efforts, providing more than "290,000 pieces of personal protection equipment and 250,000 disposable face masks" to hospitals in the U.S. During the pandemic, Nike is also offering its Training Club Premium subscription for free, a great way to create an exercise routine at home.
Insurance Questions?
Empower wants to help you get the best insurance for your needs and the most for your money. We want to help you stay on top of your health.
CALL US at (844) 410-1320
Get affordable health insurance quotes by clicking here.
See our other websites:
EmpowerLifeInsurance.com
EmpowerMedicareSupplement.com
EmpowerMedicareAdvantage.com