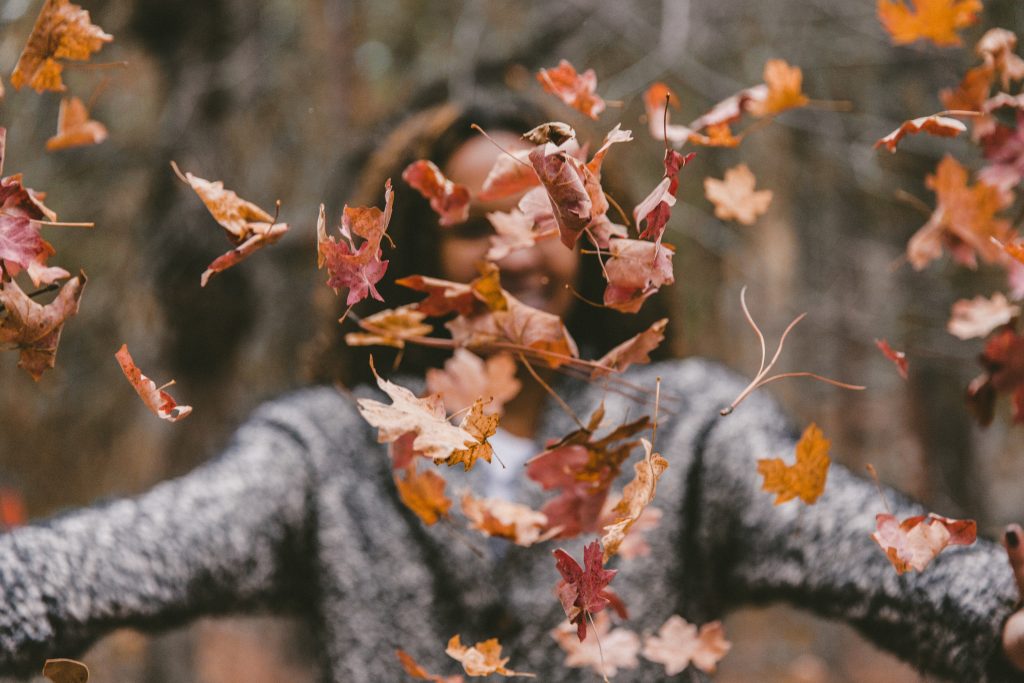 It's that time of the year when the warmth of summer begins to fade. The leaves begin to lose its full greenish color and slowly turn into a combination of red, yellow, and brown. The smell of pumpkins and apple pie, and don't forget about the football games on TV. Yes, I am talking about the fall season. Whether it's the holidays or all the cool treats to eat, fall is definitely a time of excitement. During the fall season, some people tweak certain habits of their lives while in the season. Today, I wanted to share some of those quirky aspects that make the fall season so unique. Incorporating these three things can not only help you get in the fall spirit, but they can also be healthy & fun activities.
Who Knew Leaves Were Fun!
With the leaves falling and the temperature dropping, one fun activity you can do during the fall is raking leaves. The feeling of jumping in a pile of leaves is sure to get you into the fall spirit. If not for jumping in, raking leaves make for excellent yard work. The motion of raking plus just being outside is a healthy activity to get you active. Leaves can also be used for fun craft activities with your kids. Whether it's tracing them or using them as cool designs, kids love leaves! This link gives a few cool ideas to have fun with your kids using leaves!
Foods of the Season
From pumpkin spices and cinnamon to carrot cake, the fall has an enormous list of great foods that are also pretty good for you. One recipe you'll want to add to your diet this fall is the loaded apple breakfast, which includes oatmeal, cinnamon, and maple syrup. This healthy breakfast treat is a perfect way to start your morning off right.
Another great recipe to try this fall that's full of healthy ingredients is a pan dish called Pan Autumn Chicken Dinner, which is made of chicken, carrots, Brussels sprouts, sweet potatoes, apples, bacon, and shallots. This meal is sure to have your guest wanting seconds. Don't forget about pot pies, which are full of vegetables like peas, green beans, and squash with a hint of chicken. These meals are sure to get you in the fall spirit while still being a healthy choice. Find more healthy fall foods here.
The Gift of Giving
During the later seasons of the year, there is an overwhelming sense of giving back. Whether it's giving Halloween candy to trick or treaters or inviting people into your home for Thanksgiving meals, the fall is the giving season. So, make it a time to give back and volunteer. There are many places that need assistance whether it's a nursing home, homeless shelter, or volunteering at a school. At the end of the day, we can be more considerate, and serving others is a way to do this.
---
Fall brings great food, great temperature, and great fun! It is also a time for reflection and good health. Be sure to have the insurance to help keep you at your best to enjoy the season. So if you have any questions or concerns, comment below and your question may be the topic of our next video!
Get affordable health insurance quotes by clicking here.
For immediate assistance, call us toll-free at (844) 410-1320!