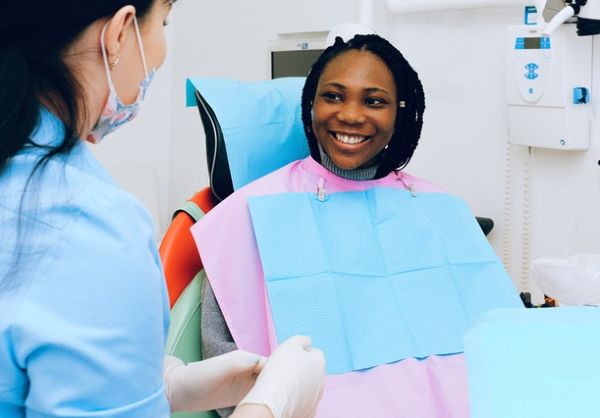 Wouldn't it be convenient to get your family's annual flu vaccinations from the dentist during a routine cleaning? With the United Kingdom already delivering the first doses of a COVID-19 vaccine and the United States well on the way to emergency FDA approval, healthcare professionals like dentists and optometrists are vying for the ability to administer vaccines like pharmacists and primary care physicians.
According to the American Association of Dental Boards (AADB), more than half of the states are considering or have considered allowing dentists to administer COVID-19 vaccines in the coming months. At first glance, getting a vaccination at the dentist's office may seem off-putting, but realistically, dentists often administer more injections than their other medical counterparts.
The goal is not to do away with current vaccination procedures, but rather, to ease healthcare workers' burden as COVID-19 vaccines begin to roll out in America. By allowing more healthcare professionals to administer shots, doctors could see patients more effectively and efficiently over the next several months. This would also prevent backups, overbooking, and long wait times for high-risk groups to get vaccinated.
"When you look at what dentists do, and how many injections they give day in and day out, I think they're more than qualified," said Dentist and California State Assembly member Jim Wood in an interview with Rachel Bluth of California Healthline. "It's kind of a no-brainer."
Wood continued, "we (dentists) give injections in the mouth all day long, and these are very precise kinds of injections… I think the learning curve for a dentist would be small."
Oregon is ahead of the curve and has already trained over 200 dentists and dental students to administer vaccines. These students spend 10 hours completing online coursework before participating in hands-on training where they practice giving saline injections to shoulder pads and each other. After completing the training, dentists can register with the Oregon Health Authority and start training their staff on how to properly handle vaccines.
Some optometrists are also hoping to get on the action when there are enough doses of the vaccine for the general populous. Optometrists can already treat conditions that affect the eyes, like the shingles virus, but they are not allowed to provide vaccinations to protect patients against the conditions, altogether.
The current coronavirus pandemic is not the first time that dentists and optometrists have been given the go-ahead to administer vaccines in America. During the 2009 H1N1 influenza pandemic, also known as the swine flu pandemic, paramedics, EMTs, dentists, dental hygienists, medical students, nursing students, midwives, and even veterinarians were allowed to administer vaccines under varying circumstances.
Health Insurance Questions?
We hope this information on the potential of receiving vaccinations from the dentist is helpful. 
Empower Brokerage wants to help you understand the insurance coverage you need and how to save money getting it. Stay on top of your health and give us a call at (844) 410-1320
Get affordable health insurance quotes by clicking here.
See our other websites: