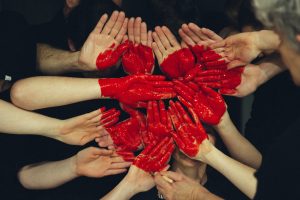 Your heart is a muscular organ that pumps blood through your body. It is one of the most important aspects of the body, and without one we would not be able to survive. It is important to understand how to take care of your cardiovascular needs in order to avoid strokes and heart attacks. By eating healthy and a little exercise, managing your heart's health won't be as hard as it sounds. Although any type of cardiovascular workout will increase your heart's strength, it can be a little harder to find food that's heart healthy. Today, I would like to go over different types of foods that are heart-healthy and are easily accessible.
There are many types of nutrients that are important for your heart's health. One being Omega 3 Fatty acids. Omega-3 fatty acids support your heart by decreasing inflammation, preventing clot formation, and helping to maintain healthy blood pressure and cholesterol levels. You can find the correct levels of Omega-3 in foods, such as salmon, walnuts, eggs, spinach, and more.
Folate, which is found in vegetables like spinach and kale, helps keep a healthy homocysteine. Those with unhealthy homocysteine levels have been found to have a higher risk of heart attacks and strokes. It seems that blueberries also have some nutritious/healthy value for your heart. According to a study in 2013, those who ate strawberries and blueberries had a 32% lower risk of heart attack compared to those who had not ingested the berries. Apparently, the anthocyanins and flavonoids in the berries decrease blood pressure and dilate blood vessels.
I'm sure we have all heard it, but dark chocolate is actually a very healthy treat. A daily dose of chocolate can reduce nonfatal heart attacks and stroke. It also contains reservatrol, which prevents blood clotting and enhances antioxidant and nitric oxide production. This can result in a  lowered blood pressure. Another food that is good for your heart is potatoes. Just not deep fried! The potassium in potatoes is able to help lower your blood pressure. They also are high in fiber, which lowers risk of heart disease.
In addition to food, there are also several beverages that can help improve cardiovascular health. For instance, green teas are a soothing drink containing catechin and flavonoids, which contains many cardio benefits as well as reducing blood clots. Red wine contains a combination of antioxidant properties, which helps reduce cholesterol and increases arterial health. Soy milk contains niacin, which boosts circulation in your body and has no cholesterol.
---
I hope with this list you're able to keep your heart healthy!
Since insurance is often times overwhelmingly confusing, we want to shed light on this industry by answering YOUR questions.  So if you have any questions or concerns, comment below and your question may be the topic of our next video!
Get affordable health insurance quotes by clicking here.
For immediate assistance, call us toll-free at (844) 410-1320!