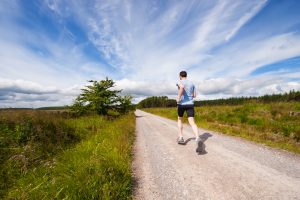 A three-year study has been completed, which tracks the underlying effects of Cigna's engagement program. The study results provided information on these programs finding that it not only improves health but also lowers cost. The study followed more than 210,000 customers enrolled in 28 employer-sponsored plans. The desired goal of the study was to understand the results of financial incentives to motivate individuals to do things that benefit their health.
Results of Engagement Program Study
The results of the study were amazing. The incentive programs not only improve the health of consumers but lowered the medical cost of an average person by 10 percent. For those with two or more chronic conditions, the savings landed an average of 13 percent. Those with access to the program were twice as likely to set a health coaching goal as well as achieving this goal. They were also more likely (30 percent) to complete biometric screenings. Customers were also able to improve health across biometric indicators. Customers were six times as likely to meet body mass index. Five times more likely to meet target blood pressure. 45 percent as likely to meet target cholesterol levels. And 30 percent to meet the blood glucose target.
How Your Health Can Improve
Through the engagement program, members are able to receive personal insights into their health and design effective solutions tailored to their needs. By helping maintain chronic conditions/making healthy lifestyle choices, members can cut down on some of the greatest health risks/costs. Cigna's health engagement experts provide data-driven, personalized insights to design effective health engagement solutions for employers. Tailored programs bring together biometric screenings to set health goals, financial incentives to drive engagement and trained coaches available to support body and mind health.
Incentives to engagement Program
Customers can earn incentives by completing certain activities. One might be a yearly 360 preventive exam through your PCP to set and achieve health goals. By doing this Cigna customers can receive a $50 gift card to certain retailers. One example used in the study included an employer offering $500 in a premium contribution for meeting a Body Mass Index goal of 30 or less and a total cholesterol level of less than 240.
Engagement programs can help improve your health and save you money in the long run. If you are a Cigna customer and want to learn moreb contact your agent about the Cigna Health Engagement programs.
Since insurance is oftentimes overwhelmingly confusing, we want to shed light on this industry by answering YOUR questions.  If you have any questions or concerns, comment below and your question may be the topic of our next video!
Get affordable health insurance quotes by clicking here.
For immediate assistance, call us toll-free at (844) 410-1320!