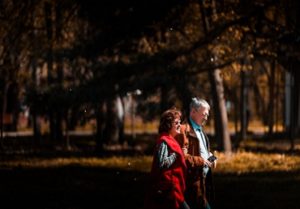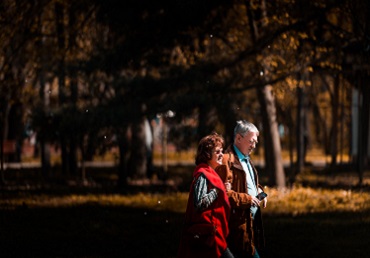 As the current US population continues to increase, through modern medicine our life expectancy has increased. Most notably these numbers seem to be increasingly true based on where you live, according to an analysis from Samuel Preston of the University of Pennsylvania, one of the nation's leading demographers. Are we telling you that living in certain areas increases your likelihood of living longer? According to the data, it seems that it might be true.
Expectancy In Rural VS Metropolitan
According to the study, the life expectancy of the age 65+ population has increased in multiple units between the years of 2000 and 2016. However, the life expectancy of those in large metropolitan areas as well as coastal regions surpassed those of Nonmetropolitan areas. Preston remarked that "rural areas have had much smaller improvements than those in large metro areas,". When comparing the areas and life expectancy a difference of 1.63 years was found in women in large metropolitan areas. As for men, the gap was 1.42 years.  65-year-olds who live in metro areas in the Pacific region when compared to those in rural areas had a difference of almost four years when compared to those in rural areas.
"Areas with the highest life expectancies at age 65 have realized more significant improvements between 2000 and 2016, while areas with the lowest life expectancies have gained the least," said Yana Vierboom, a co-author of the new study and a postdoctoral researcher at the Max Planck Institute for Demographic Research in Germany.
Life Expectancy Compared to Other Countries
When comparing life expectancy between the 65 age group in the US to 16 other developed countries(Japan, Switzerland, Australia, France, Spain and Canada), Americans ranked 11th in life expectancy. When Americans in pacific region metro areas were included they topped all other countries with an added life expectancy of 20.03 years.
With availability to treatment, certain lifestyles, cultural differences as well as habits adopted over a lifetime, there are many reasons why location can play such a huge factor in life expectancy numbers. As we head into 2020 it will be interesting to see how these numbers change over the next few years.
Insurance Questions?
Empower wants to help you get the best insurance for your needs and the most for your money. We want to help you stay on top of your health.
CALL US at (844) 410-1320
Get affordable health insurance quotes by clicking here.
See our other websites:
EmpowerLifeInsurance.com
EmpowerMedicareSupplement.com
EmpowerMedicareAdvantage.com