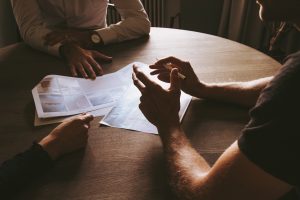 With Open Enrollment season beginning many will be looking for Health insurance plans that fit their needs. Many turn to ACA for its broad coverage, including the 10 essential benefits. These include doctors' services, inpatient and outpatient hospital care, prescription drug coverage, pregnancy and childbirth, mental health services, and more. Although the coverage of an ACA plan surpasses that of normal plans, it comes at a higher cost. For those in need of insurance coverage, but may not need the same coverage or need something more cost affordable there are other options. Today we will talk about an ACA alternative known as short term plans.
Pros of Short Term Plans
Short term plans provide you with temporary medical coverage in certain situations. This short term coverage can provide you with insurance for up to one year offering you an alternative outside enrollment period. Depending on the plan, you can be covered for preventive care, doctor visits, urgent care, and emergency care. There are many different designs available giving you flexibility for what you need. Plans can also include cost savings for in-network providers as well as a lower monthly premium. The cancellation of plans also gives you the ability to do so whenever without penalities.
Cons of Short Term Plans
Short term plans still come with their own cons. Plans usually have a higher deductible than traditional health plans. You will also have to go through underwriting meaning no coverage for pre-existing conditions. Any services outside of your coverage will cause you to pay out of pocket.
Short terms although cheaper are not meant to provide you with perfect coverage. These plans are best for individuals who are younger, relatively healthy, and in need of immediate coverage before the enrollment periods. Those with financial needs – who can cut back on certain health needs – can consider short term options. To know if short term plans are best for you, contact your insurance agent and ask what short term coverage has to offer.
Since insurance is oftentimes overwhelmingly confusing, we want to shed light on this industry by answering YOUR questions.  If you have any questions, comment below and your question may be the topic of our next post!
Get affordable health insurance quotes by clicking here.
Or call us directly at 1-844-410-1320