Weather in India
Winter is great weather across the world. Of course, it is not very pleasant everywhere, but it is worth enjoying for at least some time. Weather in India is diverse just like its culture. We all know, the norther we go, the cooler it gets due to obvious hemispherical reasons. It is very similar to that in India, as you go from south to north, the weather in India gets cooler. From a pleasant peninsular coastal region in the south of India to the snowy Himalayas in the north, India has its own beauty.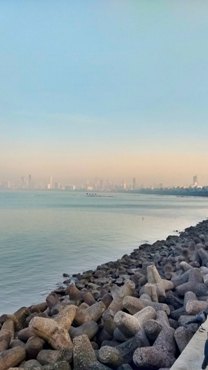 Home: Western coast
I would like to talk about the place I am from, which is the west coast of India. Mostly, when we talk about the western coast of India, the prime city there is Mumbai. Mumbai being a port and a city closest to the Indian ocean is very humid. Here, the weather is never too hot or cold. The general weather in summer ranges from80 degrees to 93 degrees Fahrenheit. However, it is not as pleasant as it seems. It is very humid and walking in the city would be you dripping sweat all the time. On the other hand, the temperature ranges from 60 degrees to 90 degrees Fahrenheit. This weather is more pleasant and chilly.
Furthermore, 90 degrees in the day time is not very hot in the winters either. It is foggy and the dew in the air is refreshing. However, 60 degrees Fahrenheit in Mumbai is cold for people living there. Not being used to cooler weather makes it worse. But overall it is soothing weather.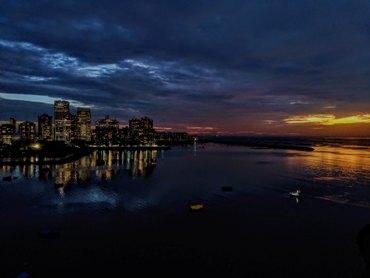 Mountains in the West
70 miles east to Mumbai is a complete weather change. There starts a mountain range called Sahyadri ranges also known as the Western Ghats. Mountains being higher to the sea level, remove the factor of humidity from there. It is rather a very pleasant and chilly mountainous area. The temperature ranges from 75 degrees to 45 degrees Fahrenheit. Sahyadri is very hilly and has cities right in the valleys or on the slopes. It is most of the times all green and beautiful.
3 Seasons!
Weather in India is divided into 3 seasons instead of 4. They are winter, summer, and monsoon. Each weather lasts for about four months. In monsoon, it rains for almost all four months. It may not be a consistent heavy rain, but flooding is common in a lot of areas.
History
Historically, this place is known to have a lot of forts and kingdoms. Mountain top forts were known to have benefits over the attacking enemy to conquer it. Furthermore, the forts and mountains are great places to go for trekking and hiking. Sahyadri also has numerous lakes and water bodies which help to keep the temperature lower.
My favorite season would be monsoon. It is cloudy with occasional sunlight. Furthermore, the temperature is perfect at around 65 to 70 degrees Fahrenheit.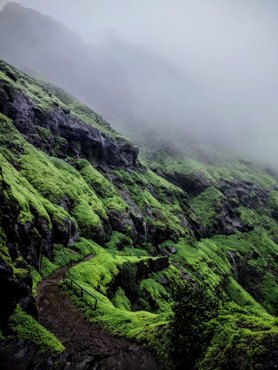 Home city: Pune
My home city is a place 80 miles from Mumbai called Pune. It was ranked the number one city to live in. It has various reasons for the same:
Like we talked about previously, it has beautiful weather.
It is economic and you do not have to spend everything you earn on living and travel.
Pune is the new industrial hub which is not saturated as much as Delhi or Mumbai. It is still developing and is less crowded.
Pune does not have the worst traffic. Traveling across the city is easier.
Great food and lifestyle. You do not compromise on any aspect of life. Moreover, Pune has a good downtown and a traditional part of it.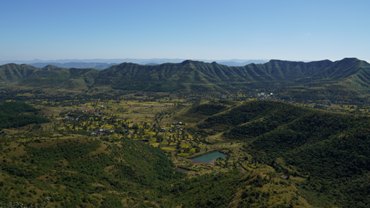 To get help and pricing for your insurance needs, call us at 1-844-410-1320 or request an agent here.
See our other websites: