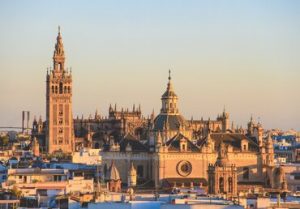 As case numbers spike throughout the world, coronavirus curfews are returning. On a smaller scale, the city of El Paso is implementing a curfew requiring residents to be in their homes from 10 p.m. to 5 a.m. The only reason one can leave their residence is for emergency purposes.
"Our hospitals are now at a point where they are overwhelmed and exhausted, and I am left with no choice but to take this next step in hopes of seeing some stability in our community and most importantly to save lives," El Paso County Judge Ricardo Samaniego said in a statement. El Paso is the first county in Texas to implement some form of a stay-at-home order since the statewide one expired on May 1.
On the other side of the world, the entire country of Spain has had a curfew implemented to try to limit their dramatic uptick in cases. Spain Prime Minister Pedro Sanchez has said he will ask the Spanish parliament for an extension on the curfew, which lasts from 11 p.m. to 6 a.m. nightly, from 15 days to 6 months in length. The 17 regions in Spain would have the option to add an extra hour to the curfew if they felt it was necessary. This the same level of emergency orders that Spain had in April when the first wave of COVID-19 hit. Spain recently passed the one million case mark with around 34,000 deaths at the time, a higher infection rate than the United States.
As numbers continue to trend in the upward direction, we could see more curfews popping up around the United States and the world. While this would limit the businesses bars and restaurants could do, it might be in the best interest of the people to stay inside more and help curb the spike.
While Dallas does not expect a full lockdown, Dallas County Judge Clay Jenkins has been reluctant to allow bars to open as that could turn out to be a big spreader of the virus.
We hope this information on Coronavirus Curfews are returning is helpful to you.
Empower Brokerage is dedicated to helping you educate your clients on the insurance they need and staying on top of their health. Whether it's through webinar training, one-on-one calls, seminars, or marketing plans. We want you to be successful. Give us a call if you have any questions at 888-539-1633.
Quick Links: