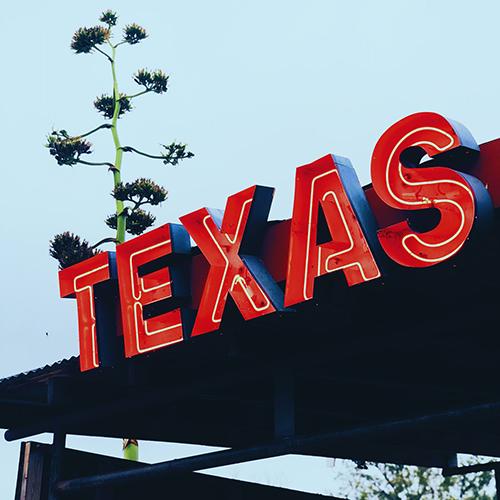 Texas Governor Greg Abbott announces further reopening of the state beginning Monday, September 21. Here's everything you need to know about Texas' new reopening phase.
In 19 of the 22 regions in Texas, all businesses and stores that were at 50% are now allowed to expand their capacity to 75%.
Additionally, hospitals will be allowed to resume elective procedures, and nursing homes will be allowed to have visitors beginning September 24, barring that they don't have a Coronavirus outbreak. Currently, hospitals are only allowed to do emergency surgery procedures.
Speaking on the next phase of reopening, Abbott said "Since late July, the spread of Covid-19 has steadily and significantly declined. The number of new cases and new hospitalizations have been cut by more than two-thirds. Just yesterday we had the lowest number of hospitalizations in the past three months."
Three regions in Texas will not be participating in this phase of the reopening. Laredo, Victoria, and the Rio Grande Valley, all in south Texas will not be allowed to move forward.
Bars will also stay closed until further notice. This is the first time in three months that Texas has advanced stages in the reopening process. From June 12-26, restaurants were allowed to operate at a 75% capacity limit. But due to a widespread outbreak in the state, Abbott scaled back the reopening plan.
Check out this timeline of the different phases of reopening the state of Texas.
April 30: Statewide stay at home order allowed to expire.
May 1: Texas opens retail stores, malls, restaurants, museums, barbershops, hair salons, nail salons, tanning salons among other businesses at 25%.
May 18: Texas opens child care centers, massage parlors, youth clubs, bars, and nightclubs among other businesses. Businesses that opened during phase 1 can expand to 50% capacity.
June 3: Bars allowed to operate at 50% capacity.
June 12: Restaurants and retail stores allowed to operate at 75% capacity.
June 25: Abbott decides to pause the reopening to allow time for cases to come down.
June 26: Bars instructed to close, restaurants scale back to 50% capacity.
Sept. 21: Businesses that have operated at 50% capacity will be allowed to increase to 75% capacity.
Health Insurance Questions?
We hope this information on Governor Abbott announces further reopenings is helpful. 
Empower Brokerage wants to help you understand the insurance coverage you need and how to save money getting it. Stay on top of your health and give us a call at (844) 410-1320
Get affordable health insurance quotes by clicking here.
See our other websites: