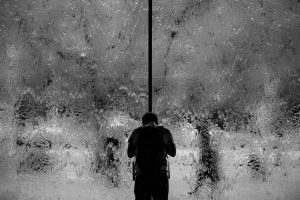 Study Reveals Loneliness at Epidemic Levels in America
Do you often feel lonely? Does it feel like you cant really express yourself to anyone? Do you think anyone will ever be able to truly understand you? With epidemic levels of loneliness rising in America, a new study reveals that you may not be the only one. What can be the cause of this staggering number in the United States? Today, we will go into a deeper dive of the study done by Cigna and what it means for America.
Cigna's Study
A study, conducted by Cigna, examined the well being and levels of loneliness of over 20,000 Americans. The evaluation of loneliness was measured by a score of 43 or higher on a 20 item questionnaire developed to assess loneliness. The study revealed that nearly half of Americans report sometimes or always feeling alone (46 percent) or left out (47 percent). One in four Americans felt that there are people who will never really understand them. One in five people reported that they never feel close to people, while two in five felt isolated from others. A fact that might shock some is that generation z is the loneliest generation and claims to be in worse health than any other generations. Be sure to check out the study in full here.
Why Do We Get Lonely?
Loneliness is contagious. When you hang around others, you can transmit it. It isn't rare that someone's loneliness makes others reflect on their own lonesomeness and can stir up those feelings. Logging onto social media plays a huge role, due to the fact that people post good times with friends and families, which can easily be seen by someone without that network of support. The types of foods that we eat also play a role in how we feel. Take for instance fast food, which makes us sluggish and unmotivated. Being lonely can have negative effects on one's mental and physical health.
How to Deal with Loneliness?
So how do we handle the feelings of loneliness? One way that most people deal with being lonely is sleep. Those who report getting the right amount of rest have lower loneliness scores. People who spend time with family had a lower percentage of loneliness. Meanwhile, those who spend the same amount of time with people outside of their relative groups are more lonely. Getting out and doing activities, such as a walk in the park, working out or even going play a pickup game, can greatly reduce the feeling of loneliness. You can also always look into purchasing a pet friend to keep you company as well.
Whatever you decide to do, loneliness affects your health. Feel the best you can and don't let that solo lifestyle dictate your well being!
---
We want to help you and your family stay healthy and secure.
Get affordable health insurance quotes by clicking here.
Or call us directly at 1-888-446-9157
Since insurance is oftentimes overwhelmingly confusing, we want to shed light on this industry by answering YOUR questions.  So if you have any questions or concerns, comment below and your question may be the topic of our next post!