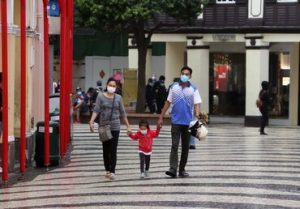 As COVID-19 cases rise in the state, additional Texas COVID restrictions trigger on Friday. Governor Greg Abbott issued executive order GA-32 on October 14, stating that these orders would take effect if COVID-19 hospitalizations account for 15 percent of a region's hospital capacity for seven consecutive days. As of Friday, this has been the case for eight days in a row.
The mandate states that when these restrictions are triggered, businesses will scale back from 75 to 50 percent capacity, while bars will close and elective surgeries will be put on hold again. This will be the first time since the end of June that Texas places further restrictions on its 29 million citizens. The restrictions that are all but set to go into effect this week are the same ones that Governor Abbott put on the state back in June to try to curtail the spread of the virus throughout Texas.
Some areas in Texas have put more restrictive orders in place, such as El Paso where a stay-at-home order is currently in effect. Residents of El Paso have to stay at home between 10 p.m. and 5 a.m. except for essential reasons, such as going to the grocery or drug store. While the entire state is not on those mandates, it is possible that if cases continue to rise something similar could come about. Governor Abbott did say, however, that Texas would not go on a complete lockdown again.
This news comes as both Pfizer and Moderna are awaiting emergency authorization of their COVID-19 vaccines to be distributed to the public, which could come in a matter of weeks if everything goes according to plan. While these restrictions will be in place, Dallas County Judge Clay Jenkins said that if people don't take it upon themselves to avoid large gatherings, the numbers will continue to trend upward. With Texas being one of the hotbeds for COVID-19 in the United States, the approval and roll-out of a vaccine will come as great news for the first real steps to getting rid of the virus.
Health Insurance Questions?
We hope this information on Texas COVID restrictions trigger is helpful. 
Empower Brokerage wants to help you understand the insurance coverage you need and how to save money getting it. Stay on top of your health and give us a call at (844) 410-1320
Get affordable health insurance quotes by clicking here.
See our other websites: