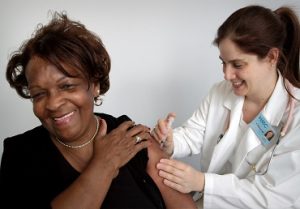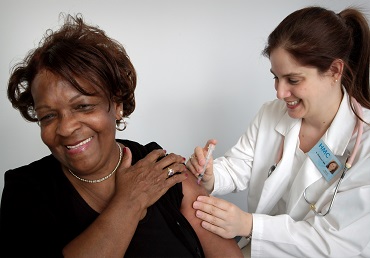 Healthcare Cost will see an increase in 2021 but by how much? The answer to this question can vary, especially due to recent COVID-19 events. A new report from PricewaterhouseCoopers (PwC), offers three scenarios to determine the medical cost trend for 2021 for employer-based insurance plans, with increases ranging from 4% to 10%. These projections could be off by quite a lot based on COVID-19 and those with insurance and insurance agents should be prepared.
Healthcare Cost Increase Due To…
"This is an unprecedented report for us," said Ben Isgur, leader of PwC's Health Research Institute, in an interview with Fierce Healthcare. "In the 13 years we have been doing this, we made a projection of the coming year and never felt the need to do scenarios." Healthcare costs will see an increase in 2020 by 6% that's before COVID-19 happened. If healthcare would rebound from the effects of COVID we can expect a similar increase from 2020 into 2021.
These factors led PwC to detail three scenarios for medical cost trends for employer-sponsored insurance in 2021:
low spending scenario: where healthcare spending is still low and translates to a 4% medical cost trend
medium spending scenario: where costs grow at the same rate in 2021 as it did from 2014 to 2019: 6%
high spending scenario: of 10%
It is important to note that these findings can vary based on how COVID has impacted certain locations when it comes to businesses. Companies in regions with fewer COVID-19 cases would find itself in the medium scenario of 6% medical cost trend, stated Isgur. "It could be lower in some cases," he added. "There could be an upsurge of COVID-19 and then fewer people accessing the health system and pushing off things like hip replacement or knee surgery."
How Can We Settle Cost?
Providers and payers aren't out of luck, with the innovation of tools that will help lower healthcare costs. One of those tools is telehealth, which has become very popular for patients during the pandemic. With more flexibility from the Trump administration as well as Medicare reimbursements, these tools could help lower costs. Another factor that could lower costs is more narrow networks. "Some of those employers may move to a narrow network plan in 2021 as COVID-19 and the related economic downturn force employers to shed costs and make health providers more willing in the short term to give price concessions or take more risks in exchange for predictable cash flows," the report said.
Insurance Questions?
Empower wants to help you get the best insurance for your needs and the most for your money. We want to help you stay on top of your health.
CALL US at (844) 410-1320
Get affordable health insurance quotes by clicking here.
See our other websites:
EmpowerLifeInsurance.com
EmpowerMedicareSupplement.com
EmpowerMedicareAdvantage.com