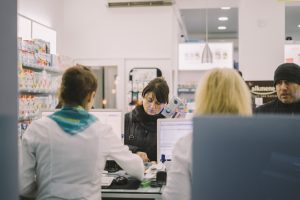 Starting on January 1, 2020, you must submit claims using MBIs (with a few exceptions). The Medicare Beneficiary Identifiers is a new way to the SSN-based Health Insurance Claim Number on new Medicare cards. This change comes at the Medicare Access and CHIP Reauthorization Act of 2015 which required CMS to remove Social Security numbers from Medicare cards by April 2019. To help those preparing for the change we decided to give you all the details needed for 2020.
What Does an MBI look Like?
There are a few key details that you will need to know about your MBI. The characters on the MBI are randomly-generated alphanumeric codes containing 11 characters. These codes have no hidden or special meaning keeping any information that may tie you back to it impossible. The MBI's second, fifth, eighth, and ninth will always be letters. The first fourth, seventh, tenth, and eleventh will always be numbered. Finally, third and sixth will be either letters or numbers. Everyone who has or will be in Medicare will eventually get their own randomly generated MBI.
Exemptions to using your Medicare Beneficiary Identifier
Like mentioned earlier starting the first of next year you must submit claims with your MBI. The exceptions to this are appeals where you can use either your HICN or the MBI. The second exemption would be for adjustments where you can use the HICN indefinitely.  Finally reports on Disproportionate Share Hospital data requests, Provider Statistical, & Reimbursement Report will all continue to use HICN. For more information on exemptions, you can visit cms.gov.
Why The Change?
If you are unable to provide your MBI, your provider can sign you up for the portal and be searched based on your SSN. You can also visit  mymedicare.gov to get your Medicare Beneficiary Identifier. These changes are to help improve your private information secure. Once your new Medicare card comes in, destroy your old card immediately, use your new card, and watch out for potential scams. Your new card will automatically come in the mail; there's nothing you need to do.
To get help and pricing for your insurance needs, call us at 1-844-410-1320 or request an agent here.
See our other websites: