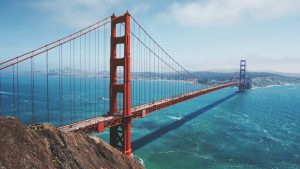 Medi-Cal has begun expansion eligibility for young undocumented adults. Starting in January, despite immigration status, young adults will be able to sign up for California's Medicaid program. The question now is, will those eligible enroll? The California Medical Assistance Program, or Medi-Cal, is California's Medicaid program. Medi-Cal serves low-income individuals, including families, seniors, persons with disabilities, children in foster care, pregnant women, and childless adults with incomes below the federal poverty. The main concern is if the young adult population will sign up. Since May 2016, the state began offering undocumented immigrant children, up to age 19, full Medi-Cal coverage. In 2019 close to 129,000 were enrolled in the program.
Medi-Cal Changes
The program was voted into expansion to include ages 19 through 25 as long as they are income-eligible. The current federal poverty level eligibility for Medi-Cal are those who have income up to $17,200. An additional 90,000 young adults are expected to enroll during the first year according to The State Department of Health Care Services. Plans are expected to expand into comprehensive coverage, currently including emergency and pregnancy-related care. Medi-Cal is free for most participants giving those who sign up relief on an extra bill.
Promotion of Expansion
Advocates for the change plan to reach out to young adults through many means specifically social media. Jeffrey Reynoso, executive director of the Latino Coalition for a Healthy California, has a team creating social media toolkits including Instagram posts and sample tweets tailored to young adults. They also plan to reach out using radio and ethnic media to spread the message to parents and grandparents encouraging the younger generation. Sarah Reyes, managing director of communications at the California Endowment, a foundation that promotes health insurance coverage for all Californians states the group will also help create ads for display in convenience stores and markets.
If the program will work or not is up in the air. Advocates are trying their best at the moment to promote the expansion to have as many as possible on board with support. What are your thoughts on the Medi-Cal expansion? Leave your thoughts below in the comments section!
Since insurance is oftentimes overwhelmingly confusing, we want to shed light on this industry by answering YOUR questions.  If you have any questions, comment below and your question may be the topic of our next post!
Get affordable health insurance quotes by clicking here.
Or call us directly at 1-844-410-1320