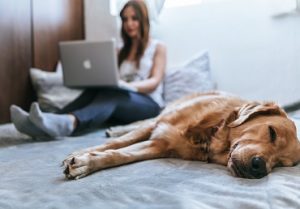 Cigna expands its virtual provider network in response to the current COVID-19 pandemic, according to a May 21, 2020 press release. Cigna hopes to battle the impact COVID-19 is having on not only the economy but their current members as well. This expansion will offer better access to mental health online and through text messaging to those who need support coping with COVID-19. The network expansions include multiple virtual programs allowing customers to receive help for different mental health problems.
Cigna Expands Virtual Provider Network
Cigna expands its virtual provider network during a time when more help is needed. Due to state shutdowns, loss of coverage, as well as social distancing orders many consumers' options for receiving help have shrunk. With the month of May marking Mental Health Awareness Month, Cigna announced that their 14 million enrolled customers will be able to on-demand talk or text licensed therapists. The expanded network also provides virtual programs as well as treatment services for anxiety, depression, burnout, substance use recovery, and obsessive-compulsive disorder. The following virtual care will be offered in select states:
Anxiety, Depression, and Burnout: Through a 12-week app-based program, Cigna customers will receive daily support from licensed clinicians and anonymous peers to treat anxiety, depression, and burnout. The program is conducted through Meru Health and is available to customers in

Arizona

,

California

, and

Colorado

.
Substance Use Recovery: Cigna customers can access substance use recovery support by connecting with certified peer support specialists virtually through a partnership with MAP Health Management. Program is available to customers in

Connecticut

,

Florida

,

Illinois

,

Maryland

,

New Jersey

,

New York

,

Pennsylvania

,

Texas

,

Virginia

, and

Washington, D.C.

Obsessive-Compulsive Disorder (OCD): Customers who are diagnosed with obsessive-compulsive disorder (OCD) will have access to NOCD, a treatment program led by a licensed, OCD-trained therapist with live video appointments and support in-between sessions by messaging the therapist and leveraging the platform's digital tools. The program is available to customers in

California

,

Michigan

, and

North Carolina

.
"Almost no one is immune to the emotional toll of the COVID-19 pandemic, whether you're on the frontlines, juggling work from home, or in self-isolation," said Eva Borden, Managing Director, behavioral strategy and solutions, Cigna. "This is why we've accelerated efforts to bring more virtual mental health care options so that customers have easier access to the personalized support they need — at a place and time that works for them."
Talkspace
Talkspace is being added to Cigna's provider network, an online and mobile therapy company based in New York City. Talkspace users have access to licensed therapists through the website or mobile app on iOS and Android. Talkspace will allow Cigna customers the ability to engage with licensed therapists daily through a secure app as well as schedule live video sessions based on preference.
Would you use Cigna's expanded virtual provider network? Leave a comment below and tell us how you feel about these benefits for consumers!
Empower wants to help you get the best insurance for your needs and the most for your money. We want to help you stay on top of your health.
CALL US at (844) 410-1320
Get affordable health insurance quotes by clicking here.
See our other websites:
EmpowerLifeInsurance.com
EmpowerMedicareSupplement.com
EmpowerMedicareAdvantage.com