Under 21 Can No Longer Legally Buy Cigarettes
Anyone under 21 can no longer legally buy cigarettes, cigars or any other tobacco products in the United States. This new law also applies to electronic cigarettes (e-cigarette) and nicotine vaping products. The provision raising the legal age from 18 to 21 is part of a spending bill. It is effective immediately after the president signed into law on December 20. The action is a major step to combat an epidemic of underage vaping. According to the CDC, as of December 27, 2019, fifty-five deaths have been confirmed. A total of 2,561 hospitalized EVALI cases or deaths have been reported to CDC from all 50 states. EVALI stands for e-cigarette, or vaping, product use-associated lung injury.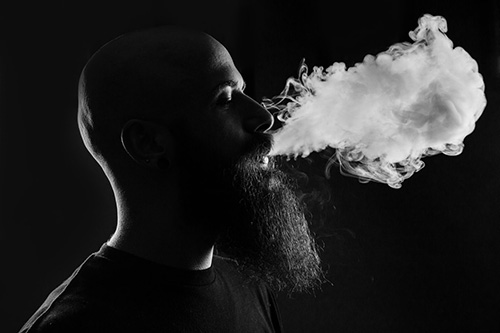 Announcement on FDA.gov
On December 20, 2019, the President signed legislation to amend the Federal Food, Drug, and Cosmetic Act, and raise the federal minimum age of sale of tobacco products from 18 to 21 years. It is now illegal for a retailer to sell any tobacco product – including cigarettes, cigars and e-cigarettes – to anyone under 21. FDA will provide additional details on this issue as they become available.
Banned Flavors
The Trump Administration plans to ban most flavored vaping liquids – such as sweet, fruity flavors vaping liquids – except for menthol and tobacco flavored pods. Originally the administration intended to "clear the market" of flavored e-cigarettes to reverse a worsening youth vaping epidemic. Preliminary data from the 2019 National Youth Tobacco Survey shows a continued rise in youth e-cigarette use. The data indicates more than a 1/4 of high school students have used e-cigarettes in the past 30 days. This is up from 1/5 in 2018. The overwhelming majority of students said they used fruity, menthol or mint flavors.
Public Health Outcry
The news of the planned ban drew criticism from Matthew Myers, head of the Campaign for Tobacco-Free Kids. The policy "breaks the administration's promise to kids and families to eliminate the flavored e-cigarettes that are driving an epidemic of youth nicotine addiction," he said in a statement. "By leaving menthol-flavored e-cigarettes widely available and totally exempting liquid flavored products, this policy will not stop the youth e-cigarette epidemic." Anti-smoking advocates are still hopeful the higher age limit should make it more difficult for young people to get tobacco. Particularly high school students who have friends over 18 who buy for them.
Insurance
Despite compelling evidence that the use of e-cigarettes, or vaping, is detrimental to our health, vaping is on the rise in the U.S., especially among young people. If people continue vaping, it is important to have health insurance as the CDC recommends to see a healthcare provider immediately if you develop symptoms like those reported in this outbreak. Empower Brokerage wants to help you understand what coverage you need and how to save money from getting it. We want to help you stay on top of your health. CALL US at (844) 410-1320
Get affordable health insurance quotes by clicking here.
See our other websites: