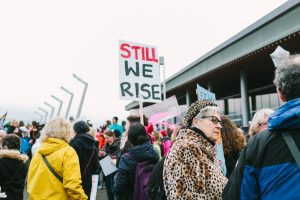 The current health insurance (ACA) has been seen as a way to present affordable health coverage from private insurers, but what if it went public? What benefits/drawbacks would come with this type of healthcare system? Would it be more expensive? Would we receive the same coverage as we already do? Who is going to pay a bill like this? What would going public mean for health care? In the next year, we could be seeing this change. On Wednesday, September 13th, Senator Bernie Sanders introduced his Universal Healthcare plan coined "Medicare for all." Sanders stated, "This is where the country has got to go," but what does this mean for those being adopted into the plan. Today, I would like to go over a few of the goals posed in Senator Bernie's health plan and how it differs from previous plans in the past.
What is the Universal Healthcare Plan?
Medicare for all will give all U.S. citizens the right from birth to receive equal healthcare lasting their whole lives. Senator Bernie's plan calls for an estimated annual $1.4 trillion to be paid for in part by a proposed new 2.2% income tax on all Americans, a 6.2% levy on employers and a further round of tax hikes on the wealthy. With Senator Sander's Medicare For All plan, the U.S. government would become the single payer on health expenses. Medicare For All will likely expand the already large list of Medicare uses, while also eliminating deductibles, co-pays, and premiums. Medicare For All will greatly expand the type of coverage offered to all members. Sanders stated that the Health plan would also cover things like ancillaries and give members the opportunity to also receive dental and vision coverage.
When Can we expect Medicare For All?
Senators Sanders, along with 15 supporting Democrats, don't plan on this bill to work immediately over a short term. Rather, they expect it to roll-out over the course of 4 years. But wait, isn't Medicare only for those 65 and older? Well over the course of those 4 years, it seems that Sanders plan is to lower the age limit each year until it covers all ages. This obviously is based off if Sanders can get enough support from both parties. Should we expect to have universal health insurance? Maybe, but we won't know until more information arrives.
---
Since insurance is often times overwhelmingly confusing, we want to shed light on this industry by answering YOUR questions.  So if you have any questions or concerns, comment below and your question may be the topic of our next video!
Get affordable health insurance quotes by clicking here.
For immediate assistance, call us toll-free at (844) 410-1320